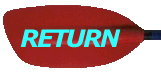 A Whitehorse Star Archive story originally published January 27, 1998
Young Offenders, Short Skirts win

The Young Offenders beat the Wet Exits 8-6, and the Short Skirts topped Basilisks 11-6 in competitive-league kayak water polo action Friday at the Lions Pool.

Young Offenders 8 Wet Exits 6

The youngsters whizzed through the pool thanks to goals from Scott Burrell and Adam Scheck, who both scored early. The Wet Exits played well and managed to stay close with Bruce McLennan and Leo Boon scoring in quick succession.

However, the Young Offenders had not only youth and speed on their team, but they also had Dr. Roger Mitchell who was quick and scored two goals to take the team to a 5-2 lead.

In the second half, the Wet Exits tried to come back. Dan Henry and Boon added three goals, but through some defensive mistakes, the Young Offenders stayed ahead and managed to win.

Short Skirts 11 Basilisks 6

The second game of the night saw the Short Skirts scoring first, with Theresa Landman, Greg Kent and Rob Lewis all recording goals. SS was playing well, but also enjoyed all the breaks, managing to always get the ball just in time for a score.

The Basilisks tried hard to get on the board, and managed to thanks to several goals by Jeff O'Farrell. Lewis T-boned his opponent and got side-lined for two minutes. This didn't stop Vern Beebe to play more offensively as he collected three goals in rapid succession taking the Short Skirts to a 6-3 halftime lead.

The second half saw more quick action, some of which led to penalties for both teams. The Short Skirts managed to keep their first half scoring spree going with Graham Baird scoring twice and Landman and Ann Chapman once.
 ©1997 The Whitehorse Star