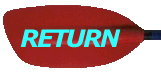 A Whitehorse Star Archive story originally published January 20, 1998
| | |
| --- | --- |
| | WATER WORLD – Gord de Bruyn (middle) of the Wet Exits fights for the ball during kayak water polo Friday evening at the Lions Pool. The Wet Exits defeated the Short Skirts 13-11. |
Wet Exits, Paddle Wailers win kayak polo matches
Both the Wet Exits and the Paddle Wailers came away with victories during Friday evening's action from the kayak water polo competitive league.
Wet Exits 13 Short Shirts 11
The Wet Exits took an early three-goal lead, thanks to goals by Gord de Bruyn and Bruce McLennan. The teams were evenly matched and it took the Short Skirts only a few smart plays by Ann Chapman, Theresa Landman – and some quick manoeuvres by Rob Lewis – for the team to take a 4-3 lead.
The pace of the game was quick. There were lots of scoring chances on both sides, but quick defensive reactions by John Quinsey, Dan Henry and Yvonne Harris of the Short Skirts kept the score 7-7 until halftime. In the second half, the Wet Exits took a two-goal lead as Leo Boon and Jim Tousignant both found the back of the net.
Ingrid Wilcox got into the action by a smart and timely move when Vern Beebe of the Short Skirts got 'submarined.' (A player is allowed to push a competitor over when the competitor is in possession of the ball, so when they are floating upside down, it's a submarine.) Beebe got back into the action quickly and scored for the short skirts, followed by two nice goals by Greg Kent.
The Wet Exits regrouped, and thanks to markers by Murray Scheck, Boon and Tousignant, took the 13-11 victory.
Paddle Wailers 7 Marco's Polos 6
These two teams finished on top of the fall league standings and it certainly showed as the battle for the ball turned the Lions Swimming Pool into a wave pool, with the game see-sawing back and forth. Kevin Daffe of the Paddle Wailers opened the scoring first. The Polos team came right back, and within two minutes Marcus Waterreus evened the score.
The referees had a hard time keeping up to the boats as the game was very fast. Graham Baird got side lined for two minutes for T-boning (when a player hits another player with the nose of his/her boat) an opponent. The resulting penalty shot, taken by Derick Law, lead to a 2-1 lead for the Wailers.
Emotions were high and the Polos gang charged forward with two goals by Pat Paslawsky and Baird.
In the second half, the Wailers surged back with good team play and some good defensive moves. Mike Kelly and Daffe scored to make it 5-5. Polos' Mary Saretsky came back in the game after being 'submarined' only to find herself side-lined for giving an accidental T-bone. That did not discourage the team and the Polos squad scored first to break the tie. The Wailers came right back with two goals (Brian Bell) and finished the game ahead 7-6.
MVPs for both games were the referees: Marcus Waterreus, Jim Tousignant, Greg Kent and Graham Baird.
---
All content ©1998 The Whitehorse Star