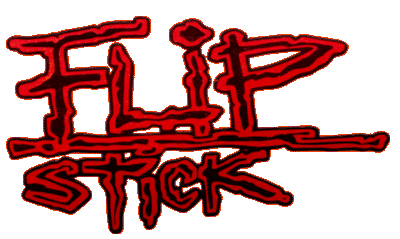 Bliss-Stick's entry into the big guys playboat market is the Flip-Stick. At 6'8" and 49 gallons, it will fit paddlers up to 6'5" and into the 200 pound range.
Bliss-Stick has integrated many of the best features from other manufacturers in this kayak. The ends are slicey enough to cartwheel in flatwater and provides endless fun in bow and stern stalls between rapids. On a wave the upturned bow and stern help keep the ends from purling while surfing or transitioning during a spin.
The majority of the volume is centered around the cockpit which helps keep the boat in the hole while performing vertical moves. One local kayaker that tried it out on a steep, fast wave instantly noticed this boats propensity to get airborne and threw some of the biggest aerial blunts this reviewer has ever seen.
This kayak isn't just for playing, it performed very well in a class IV canyon with significant drops. A little edgy at times when the water got pushy, but very manageable.
If you have been looking for a playboat that will take your playing skills to the next level, the Flip-Stick is a great choice. In paddling the Flip-Stick I have perfected my wavewheeling, flatwater cartwheeling, roundhouses, and am well on my way on loops, blunts, and tricky-wu's. This boat opens the vertical dimension.
Pros:
comfortable and roomy
flatwater play
spins like no other boat out there
a nice wide, hard padded backband
easily movable thigh braces
a well molded seat
cool colour schemes and embedded graphics
good price point in today's market
Cons:
very slow, even for a short boat
sharp edges on mold seams
outfitting could be better (think WaveSport)
needs greater ease of moving the seat
Thanks to Brian Elliott from Extreme Gear for making this boat available for this review, if you are looking for a Bliss-Stick kayak in Canada, drop him a line.
Here is a link to a wicked video featuring a Flip-Stick
http://homepage.mac.com/grungus/iMovieTheater4.html
and the Flip-Stick on flatwater: