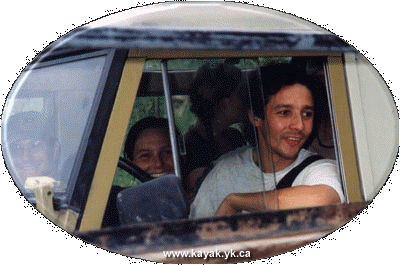 Genner taking clients boatin.
Genner owns Rios Ecuador, the best company that provides equipment and guides in the Tena area. This is the company to go with if you don't have previous experience down here.
If you don't want to ship your boat back to North America (or where ever) talk to Genner, he may be interested in buying your boat.